TSMC's major customer battle
At present, the wafer foundry industry is hot for two reasons: one is that the capacity utilization rate of several major foundries in the world is generally very high, and the revenue situation in recent quarters is very good; second, a number of well-known IDM factories are either proactively or passively, and are increasing the proportion of outsourcing chip manufacturing, and those who receive these outsourcing services are mainly foundries.
As a leading foundry company, TSMC has become the focus of attention. Its market share has remained at a level of more than half for a long time, and its revenue status is enviable by others. For example, in June this year, TSMC's monthly revenue reached 28.7 billion yuan. , An increase of 41% year-on-year and a month-on-month increase of 29%.
TSMC's annual report performance data revealed that since 1991, the company has continued to maintain rapid growth in its annual revenue. In the past 29 years, only 2001 and 2009 have seen a decline. In terms of profitability, its gross profit margin has basically remained above 40%, with only 5 years below this level, and its net profit margin has averaged above 30%. Since its listing in 1994, the company's market value has increased by nearly 97 times, with a compound annual growth rate of 11% in revenue over the past 10 years, and a gross profit margin of around 50%.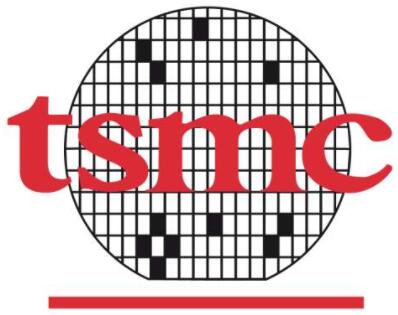 Profitability has been able to achieve a high level since the initial scale formation, and has been maintained until now. On the one hand, it fully demonstrates the company's strong competitiveness. Even from the perspective of the entire semiconductor industry, TSMC is still in a state of high profitability; on the other hand, On the one hand, it shows that TSMC's customers are very strong. It is the long-term support of many high-quality large customers, especially the top ones, that have supported its 30-year prosperity. The company's major customers in recent years mainly include: Apple, AMD, Qualcomm, Broadcom, Nvidia, Huawei HiSilicon, MediaTek, TI and Sony. This includes both IC design manufacturers and IDM.
In 1993, TSMC obtained the Intel ISO 9001 certification and its production capacity was affirmed. Since then, the foundry business model has gradually been accepted by the industry. In terms of serving customers, TSMC's reputation has always been good. In 2000, TSMC launched the "Qunshan Project" to tailor technical support plans to five major IDM manufacturers that use advanced processes to meet the different needs of each company. The plan consolidates TSMC's relationship with major customers and establishes its leading position in market share.
At present, TSMC has 5 12-inch fabs, namely Fab 12, 14, 15, 16, 18; there are also 7 8-inch fabs, namely Fab 3, 5, 6, 8, 10, 11 and SSMC ; A 6-inch fab (Fab2). There are also the new 5nm process plant in Tainan Science Park, and the planned 3nm plant. Among them, the 5nm plant has begun mass production, and the 3nm plant is expected to achieve mass production in 2022.