​Qualcomm presents its big killer, high-end chips enter the 5nm era
On December 1, Qualcomm held the 2020 Qualcomm Snapdragon Technology Summit and officially released its latest 5G flagship chip Snapdragon 888.
According to reports, Qualcomm Snapdragon 888 uses a 5nm process technology, integrates its third-generation 5G modem and radio frequency system Snapdragon X60, equipped with Kyro 680 CPU and Qualcomm Adreno 660 GPU based on Arm X1 core, A78 core and A55 core design; The sixth-generation Qualcomm AI engine includes the new Qualcomm Hexagon 780 processor; in addition, with the new Qualcomm Spectra 580 ISP, Qualcomm supports three ISPs on the Snapdragon platform for the first time.
As the latest generation of Qualcomm's flagship 5G mobile phone SoC, Snapdragon 888 has been comprehensively improved in terms of parameter configuration and technical performance compared with the previous generation, especially its first integrated 5G modulation tuner on the 8 series chip. On the whole, Snapdragon 888 also has its bright spots compared with the high-end 5G mobile phone chips that have been released so far.
At the technology summit, although Qualcomm did not focus on the manufacturing process of Snapdragon 888, it has to be said that with the release of Snapdragon 888, the high-end 5G mobile phone chips collectively entered the 5nm era.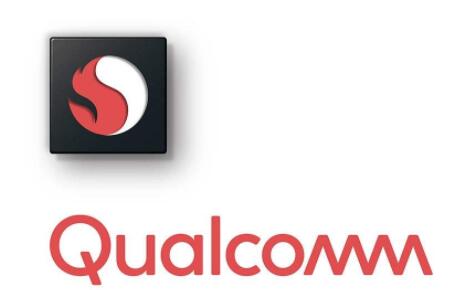 Looking back at the mainstream 5G mobile phone chips released last year, HiSilicon Kirin 990, Qualcomm Snapdragon 865, MediaTek Dimensity 1000, etc. mostly use the 7nm process. In September of this year, Apple released its A14 bionic chip, which officially launched the first shot of the 5nm chip battle. Then Huawei HiSilicon Kirin 9000 and Samsung Exynos 1080 both adopted 5nm process technology.
According to reports, Apple's A14 bionic chip uses TSMC's 5nm process and integrates 118 transistors. The size of the transistors is in units of atoms. Compared with the A13 bionic chip using the 7nm process, the number has increased by nearly 40%. It is equipped with 6-core CPU + 4-core GPU. Equipped with a new generation of 16-core neural network engine.
On October 22, Huawei HiSilicon 5G mobile phone SoC Kirin 9000 series chips were also officially launched. Kirin 9000 also uses 5nm process technology and integrates 15.3 billion transistors; it is equipped with an 8-core CPU + the world's first 24-core Mali-G78 GPU; the NPU AI processor uses 2 large cores + 1 micro-core architecture.
On November 12, Samsung released the Exynos 1080 chip. Exynos 1080 adopts Samsung's own 5nm EUV FinFET process design, adopts eight-core CPU, including one Cortex-A78 core (2.8GHz), three Cortex-A78 cores (2.6GHz) and four Cortex-A55 cores (2.0GHz); GPU The second generation Valhall architecture ARM Mali-G78 is adopted.
Although MediaTek and Ziguang Zhanrui have not yet launched 5nm mobile phone chips, their products have already explored the 7nm and 6nm manufacturing processes. I believe that 5nm mobile phone chips will not wait long. According to industry sources, MediaTek will release a 5nm process mobile phone chip in the first half of next year, and Samsung has also reported that it will launch another 5nm flagship chip next year.